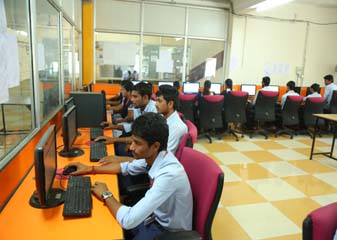 KITS:
Kakinada institute of technology and science
Kakinada Institute of Technology and Science(Popularly known as KITS Engg. College) was established by Srinivasa Educational Society,Rajahmundry in the year 2008. The society is committed to its aims and objectives in establishing Educational Institutions in the Rural areas to encourage the talented,poor rural youth and create awareness for higher education. KITS has set its goal to be a leader in providing quality education and training in Engineering, Technology and Management and to contribute to the knowledge base through scientific enquiry, applied research and innovation.
Say no to Ragging
Ragging - A violation of Human Rights. Ragging is strictly prohibited on campus & off campus. Join hands in making the college campus free from ragging. "Stop ragging. Stop this ... Thousands Say No to Ragging."
LATEST UPDATES